DevDays Szeged 2014 was a fun and well organized Drupal event. I enjoyed being there, meeting co-developers and learning a few interesting things about Drupal 8. In this blog post, I will share some thought and observations, shortly listed below. But first, some overall impressions.
Drupal DevDays Szeged 2014 was well organized, well planned, and well carried out. And the fish soup was tasty. The first part consisted of code sprints, and the second - of sessions (and more code sprints for those who wanted to work on their evil genius master-plans (like search API) instead). I chose the sessions. What especially interested me, was to learn of the latest Drupal 8 changes from the first hands. And I was was quite happy with how it worked out.
There seem to have been about 250 people present for the sprints part, and that number tripled (seemed to be about 700 people) for the sessions. (Would love to later see the actual stats and compare).
Besides the formal part, I met lots of interesting people from all over Europe, including some of my compatriots from Ukraine. I have had good time conversing, and fellowshipping. Meeting lots of bright people from the community was quite stimulating for me to input more. And there was enough food, and free coffee, so nobody went starving. Thanks go to the sponsors and organizers!
Now, some thoughts on the 'actual stuff', say thankee.
1. Drupal 8 is very smart, awesome, and end-user friendly.
Drupal 8 has many new features, of which there is much information on the web already. What I really liked myself is that now fields become more powerful than ever, allowing for more flexible content. That was the first. And the second, that some frequent content types, like date, link, etc., were moved into the core, and Drupal supports them out of the box. Also, Drupal 8 is much more powerful on the front end site, editors will love it!
Drupal 8 has even more serious enhancements on the back end. When I learned of the new feature, that allows the code-declared fields to auto-generate schema, I felt like crying with tears of happiness.
I think, that Drupal 8 will be a bit slower than Drupal 7. Some 2013 tests showed Drupal 8 to be 2 times slower, but that was before some serious performance issues were closed out. Now, I expect Drupal 8 to be only a little slower. But given the power of the things packed in it, and the progress of the modern server-side technology, coupled with the added performance of PHP 5.5, I actually hope, that it won't be much slower, while being much more powerful, say thankee!
Drupal 8 is much more powerful on the administrator's and content editor's side, and it is fantastically awesome on the under-the-hood side. Lots and lots of work has been put in there to make things smarter and more efficient, and 'right' from the modern programming viewpoint's perspective.
2. Drupal 8 is still undergoing API implementation changes.
Drupal API's have been frozen. that means, that no API paradigms will be introduced for Drupal 8. But still, the existing approved API paradigms, have not yet all been implemented. Some of fields API, search API, and critical and important issue queue tasks are still to be closed out. So, we can say safely, that Drupal 8 is still months away from beta. And really, it's better to release it "When it's ready", than to release a raw thing. If it takes some more time to pack some more power into it and close out some of rough edges - then it's the time well spent.
What this boils down to - it won't be released very soon. And this also means, that you should not be using Drupal 8 for production yet, because things will still change in so big a way, that sites may still get broken by the updates. This will get stable when Drupal 8 comes to beta.
3. Amount of Drupal developers who know Drupal 8 APIs well is still quite small.
"Who already feels fluent with Drupal 8 fields API, raise your hand." "Who have already written modules for Drupal 8, raise your hand." ⅙? ⅛? Oh well. A bit disturbing. And not because I myself raised my hand only part of the time. All of us present there were Drupal developers, most of us had chosen Drupal for our professional career. And still, so few of us were 'Drupal 8 ready'. Of course, this is partially due to the fact, that the change in Drupal 8 was huge, and that some things were still 'cooking' even then. Some of the people who could had raised their hands, went off to code sprints. But still…I would kinda expect ⅛ of all of us to raise our hands for the opposite question, not vise versa.
What I guess this tells me, is that Drupal 8 will be coming into popularity slowly, much slower, than any of the previous versions of Drupal have been. At the same time, given the fact that Drupal 8 will still be "around the corner" for some more time, it's quite possible, that that proportion of the "Drupal 8 ready" will switch for much better over that time span. Surely, the attention to Drupal 8 grows as it nears beta.
4. There is still work to be done and help needed.
While some of the Drupal 8 issues are very low-level, and require very deep expertise of it's low-level components, like Symfony, many more Drupal 8 issues are higher level and easier, and some more simply require being able to apply patches and verifying, that this or that issues has been resolved and works well.
So, there is really place in the issue queue for all kinds of front-end and back-end developers, and copywriters for the help and documentation. If you want to help, navigate to the Drupal 8 issue queue and take the issues that you feel you can help with.
Some photos from the Conference.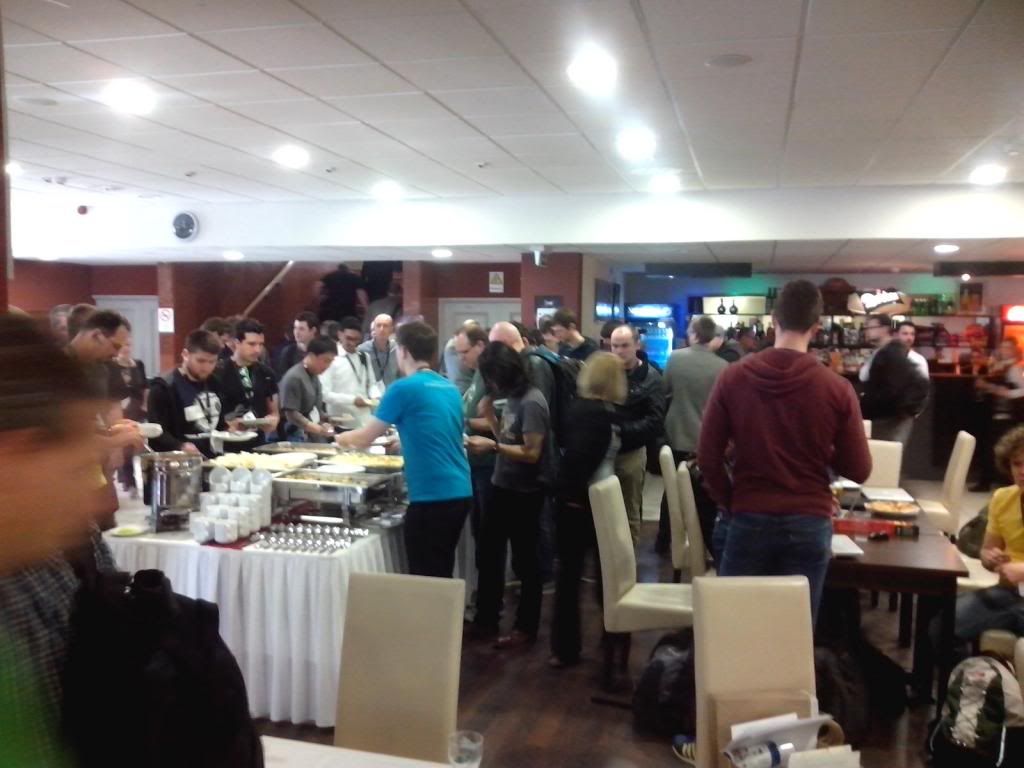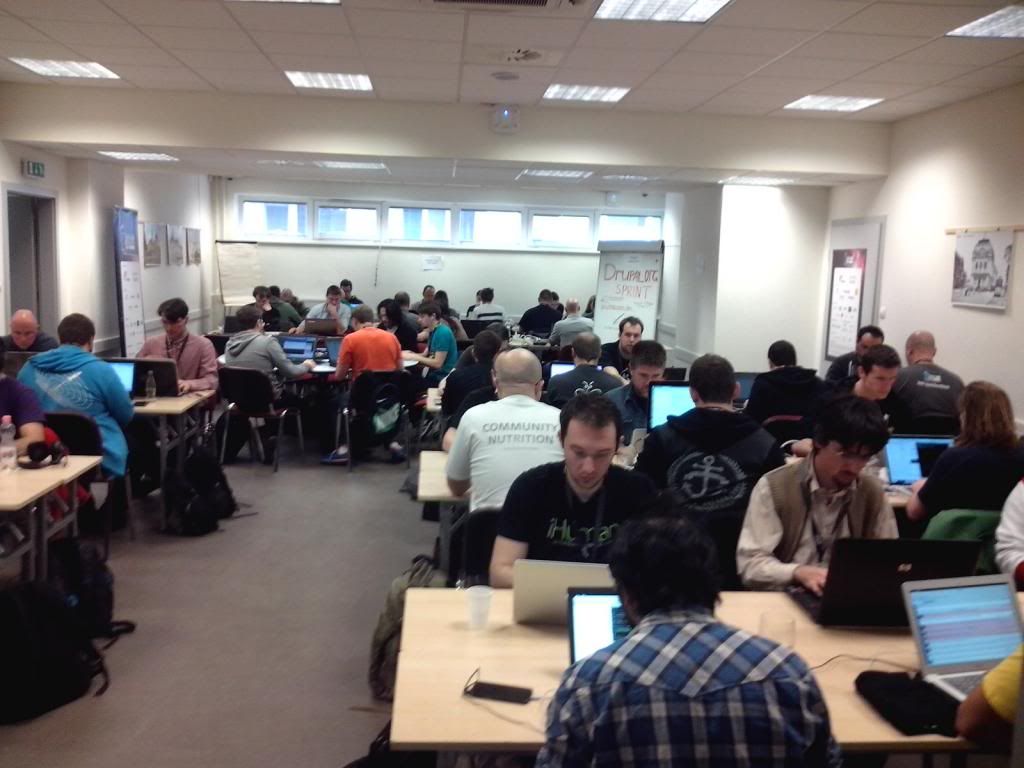 And a few photos of Szeged.